Welcome to BestHomesBC.com - find the BEST home for you
BestHomesBC showcases desirable condos, townhomes, houses and award-winning developments for sale across British Columbia. From city condos in Vancouver to Whistler chalets to vineyard estates in the Okanagan to historic Victoria homes to waterfront Bowen Island properties, the selection is as diverse as the province itself.
Listings

Realtors / Developers

Other Resources

Definitions
We market properties on:















Burnaby
Available Properties and Developments for Sale
1 - 7 of 7 entries.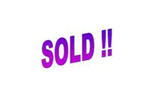 ANOLA PLACE CONDO FOR SALE IN BURNABY - Apartment for sale at 1501 - 2041 Bellwood Avenue
ANOLA PLACE, 1501 - 2041 Bellwood Avenue, Burnaby V5B 4V5
$558,000

Contact:
Rory Clipsham at Sutton Group 1st West Realty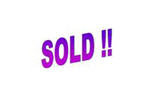 BURNABY TOWNHOUSE FOR SALE IN CAMERAY PLACE - Townhome for sale at 1621 Augusta Avenue, Burnaby
CAMERAY PLACE, 1621 Augusta Avenue, Burnaby V5A 4P1
$999,000

Contact:
Rory Clipsham at Sutton Group 1st West Realty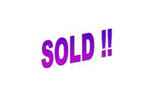 ONE-BEDROOM+DEN CONDO FOR SALE IN BURNABY - Apartment for sale at 406 - 7321 Halifax Street, Burnaby
THE AMBASSADOR, 406 - 7321 Halifax Street, Burnaby V5A 4R5
$558,000

Contact:
Rory Clipsham at Sutton Group 1st West Realty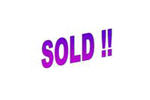 TWO-BEDROOM BURNABY CONDO FOR SALE IN THE AMBASSADOR - Apartment for sale at 1104 - 7321 Halifax Street, Burnaby
THE AMBASSADOR, 1104 - 7321 Halifax Street, Burnaby V5A 4R5
$658,000

Contact:
Rory Clipsham at Sutton Group 1st West Realty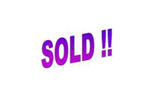 TWO-BEDROOM CONDO FOR SALE IN BURNABY - Apartment for sale at 1506 - 7321 Halifax Street
THE AMBASSADOR, 1506 - 7321 Halifax Street, Burnaby V5A 4R5
$658,000

Contact:
Rory Clipsham at Sutton Group 1st West Realty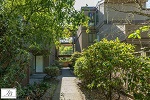 TWO-BEDROOM CONDO FOR SALE IN BURNABY - Apartment for sale at 302 - 9138 Capella Drive
MOUNTAIN WOOD, 302 - 9138 Capella Drive, Burnaby V3J 7K3
$499,800

Contact:
Rory Clipsham at Sutton Group 1st West Realty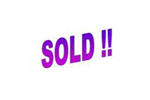 TWO-BEDROOM CONDO FOR SALE IN BURNABY - Apartment for sale at 404 - 7321 Halifax Street, Burnaby
THE AMBASSADOR, 404 - 7321 Halifax Street, Burnaby V5A 4R5
$678,000

Contact:
Rory Clipsham at Sutton Group 1st West Realty
---